Tenerife offers a wealth of both natural and manmade sights which provide a great day out for everyone. The island boasts two UNESCO World Heritage Sites, one national park and more than 40 protected natural spaces. So whether you're travelling solo, as a couple or in a large family, you're guaranteed to have an experience unlike any other, thanks to the vast array of sights found within Tenerife.
Teide National Park
The Teide National Park is one of the biggest and most important sights on the island which attracts thousands of visitors each and every year. Set into the middle of Tenerife, the highlight of this park is Mount Teide – a giant volcano which, at 3,718 metres tall, is the highest peak in Spain and the third largest volcano in the world. After exploring the barren, alien-like landscape of the Teide National Park, catch the cable car up to the top of the volcano. Here you'll have the chance to soak up the incredible views which span across the whole of Tenerife and over the shimmering waters to the neighbouring Canary Islands.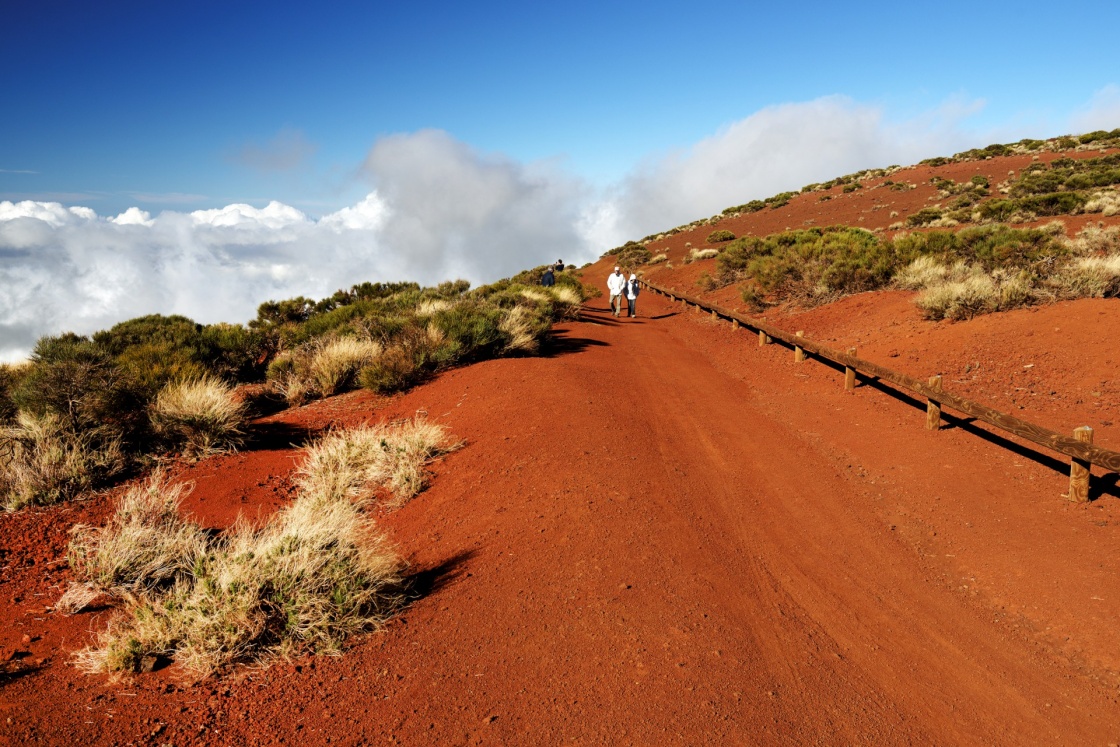 'Road in Teide National Park, Tenerife, Canary Islands, Spain' - Mikadun / Shutterstock
Masca
Masca in Buenavista del Norte is another sight you won't want to miss. This area of the island is home to a breathtakingly beautiful valley which you can admire alongside a café con leche from the café at the top. If you're feeling more adventurous you can hike through the valley – this takes usually between four and six hours to complete – whilst taking in the intimidatingly gorgeous cliffs along the way.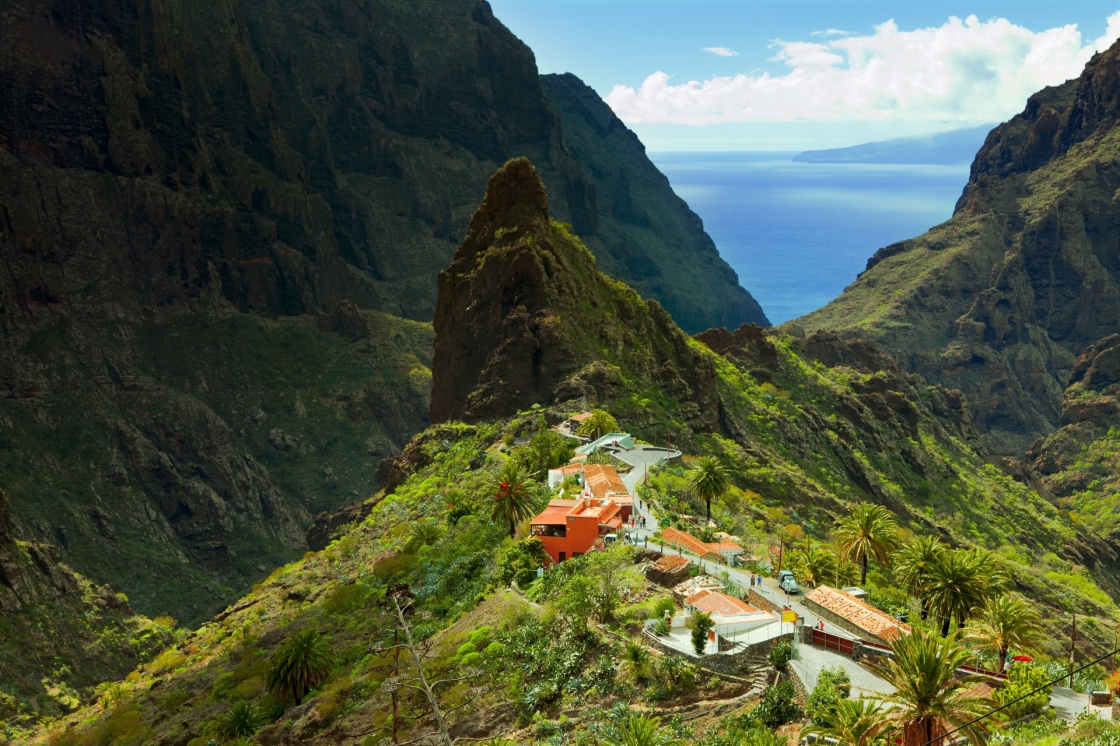 'Masca Village in Tenerife, Canary Islands, Spain' - VICTOR TORRES / Shutterstock
Loro Parque
One of the most popular places to visit in Tenerife, Loro Parque is a must-see for families and couples alike. Located in the north of the island in Puerto de la Cruz, this zoo is where you'll find the largest and most important collection of parrots in the world, as well as Europe's largest dolphinarium. Not only does Loro Parque feature almost every animal you could ever think of, but it also offers a number of live shows starring the park's residents and a fun-filled children's outdoor play area.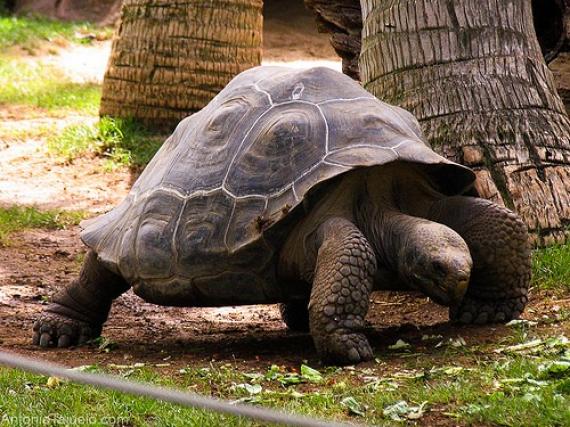 'Loro Parque' - Attribution:
Antonio González Tajuelo
Dragon Tree
At 17 metres high and weighing in at a staggering 150 tonnes – not including the roots – the Dragon Tree in Icod de Los Vinos is said to be between 800 and 1,000 years old. Although it's rather unusual for a lone tree to be a tourist sight, the Dragon Tree regularly attracts a large number of visitors who come to see what is said to be the oldest tree in the world.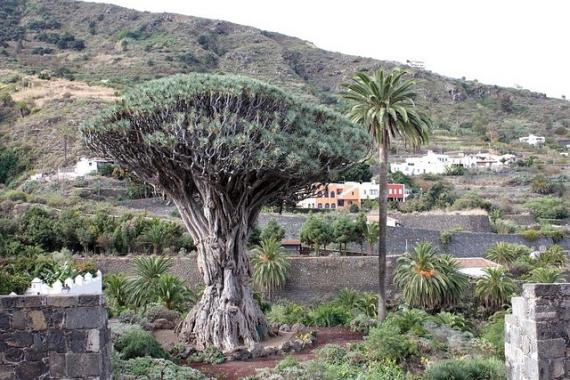 'Tenerife, dragon tree' - Attribution:
Jo Beverley
Parque García Sanabria
A large urban park found within the heart of Santa Cruz de Tenerife, Parque García Sanabria is a fantastic place to relax and unwind, away from the hustle and bustle of the island's cosmopolitan capital. This park is the largest in the Canary Islands and features a number of spectacular gardens, stunning fountains and several works of art created by a mixture of local and international artists.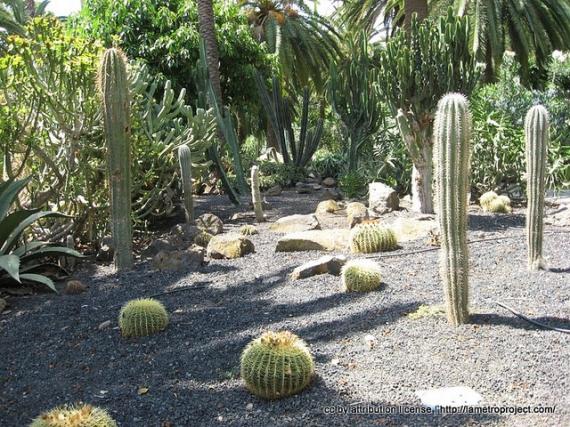 'Parque Garcia sanabria - lametroproject (1)' - Attribution:
La Metro Project
San Cristóbal de La Laguna
Often shortened to 'La Laguna', this town is situated in the north of the island and is known for its rich and colourful history. The centre of La Laguna was declared a UNESCO World Heritage Site in 1999 and is a fantastic place to explore. Here you'll find streets lined with traditional Canarian houses, as well as several important museums and churches. If you visit during Easter, you'll have the chance to see the city at its best when the streets are decorated for elaborate festivals, parades and re-enactments.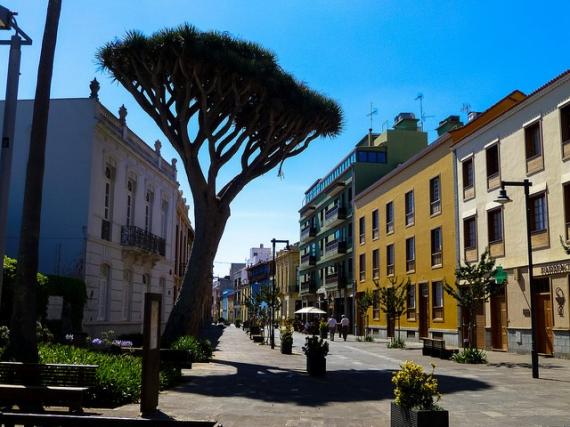 'San Cristóbal de La Laguna - Lumix TZ30' - Attribution:
Jesús León